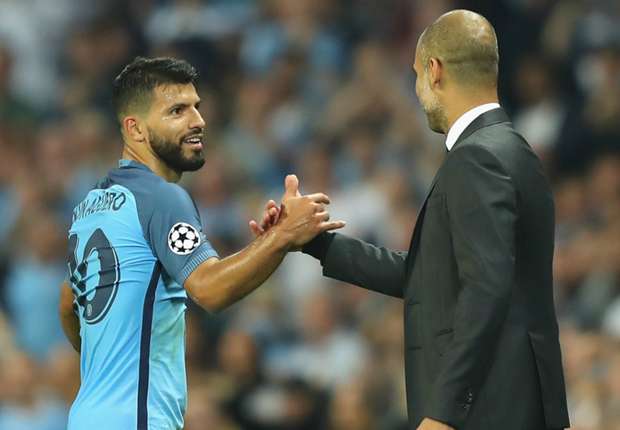 The Manchester City boss admits he is not fully aware of the confusing situation surrounding the Argentine's new deal, but does believe it will be completed
Pep Guardiola believes Sergio Aguero will sign a contract extension at Manchester City, although he was keen to stress he does not know too much about the situation.
Goal
understands that Aguero has already penned a new deal which will keep him at the Etihad Stadium until 2020.
Official FIFA records show the Argentine's agent was paid for his services as far back as January, and it is believed that the extension agreement has long been in place.
The club are yet to make an official announcement regarding the situation, and Guardiola himself
admits he is in the dark.
"I don't know if I am the right person to talk about that," he said. "I think he's going to extend the contract but it's not official.
"I'm not the right person, I don't know if it definitely will happen, that's all. Simon [City's press officer], maybe you know better than me."
Either way, Guardiola says he will be delighted if and when Aguero's new contract is announced.
"I think he's a good player, no?," he asked rhetorically. "I think these players you wait to stay, they still have the patience to play in this club. We cannot discuss his quality. If he stays I will be so so happy."